How does it work?
In just a few minutes it will be working with you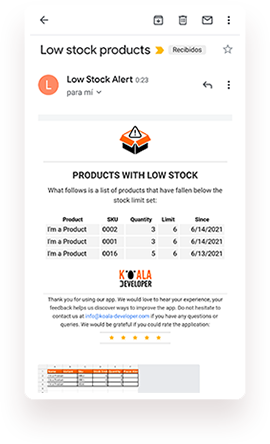 App designed to help you manage your inventory
Not running out of stock has never been easier
Stock Alert lets you optimise inventory levels which would allow you to be more cost efficient, utilize warehouse and storage space more effectively and reduce maintenance costs or avoid missing out on sales. Customized stock limits
by product
Thanks to the specific stock limit, for example, you will not run out of stock for products like:
Best sellers
With longer transit times
Seasonal sales
Get the 15-day free trial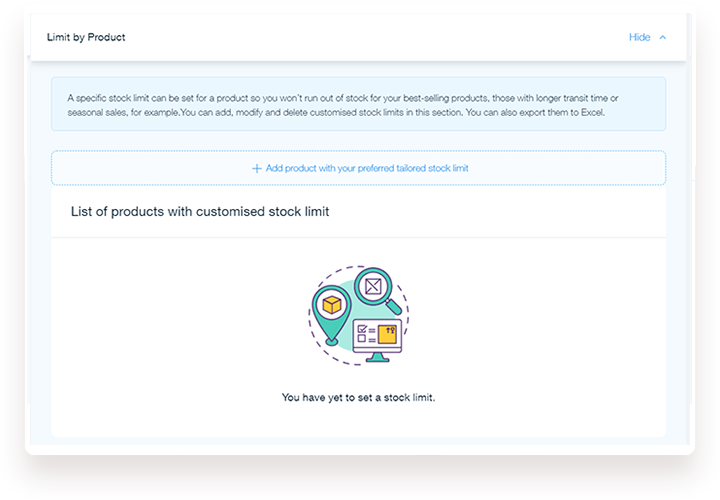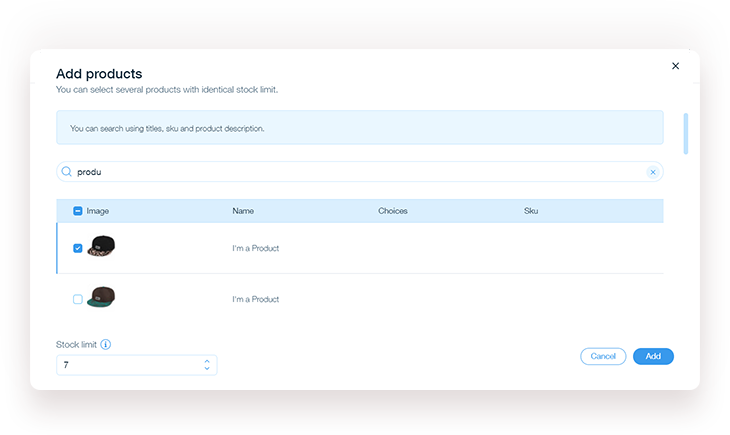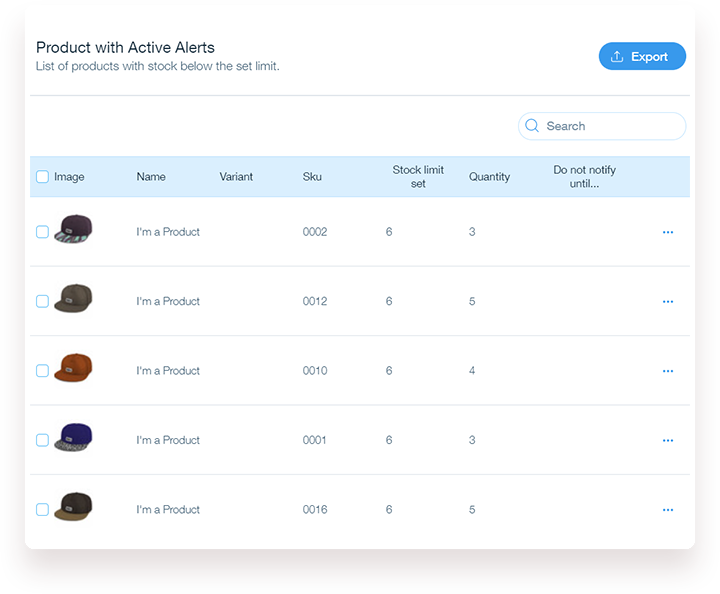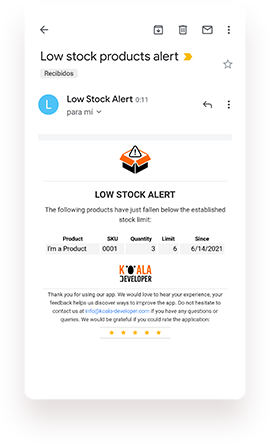 Manage your
stock alerts
Get help and don´t miss any sale!
Receive a daily email for products that drop below your defined stock limit.
Prepare your orders with your suppliers as soon as you receive a stock alert so you never run out of stock. Other features
Improve your Wix Stores shop today!
Pricing plans
No hidden fees!
Choose your plan.
Set stock limits
Daily email for products that drop below your defined stock limit.
Export to Excel
Pause alert notifications
Real-time notifications by email
Set stock limits
Daily email for products that drop below your defined stock limit.
Export to Excel
Pause alert notifications
Real-time notifications by email
100 real-time notifications per month
Set stock limits
Daily email for products that drop below your defined stock limit.
Export to Excel
Pause alert notifications
Real-time notifications by email
Real-time unlimited notifications